Etienne, age 10, goes to a French school. He is one of our best students, having passion for learning STEM education with computer science. He loves mathematics and, also, loves being able to interact with mathematics differently through coding. That is exciting for him.
Tinker Education has been with Etienne for over a year now, he has committed his Saturday mornings to come to Tinker to learn coding. He enjoys coding with Scratch Basic more, although he is now advanced to coding with Micro:Bit. Click the video to learn more of his interests.
He is dedicated to practice coding by himself at home through the e-learning account given at Tinker. He is a competitive student and, at the same time, a team player who loves new challenges.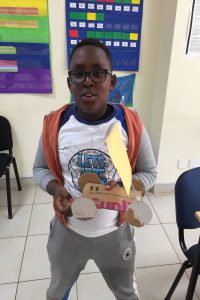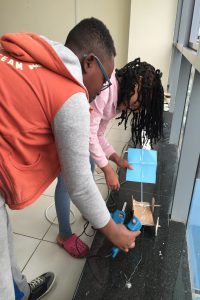 "He has a great ability to focus on whatever he is learning in class and a great interest and dedication in his projects. " – Teacher Harrison
In the video below, Etienne's mum talks about the influence of Tinker STEM Program on her son's ability to problem solving. She also tells us how the ambiance of Tinker STEM learning center and the teaching methods used has impacted on her son's learning interest. Check out the video for more!