Tinker STEM Education
Student-centered learning based on computer science
to foster innovative creators
Why Learn with Tinker Education
To foster innovative creators, Tinker Education realizes "student-centered STEM education"
based on computer science in association with South Korea's top edTech company, EMCAST.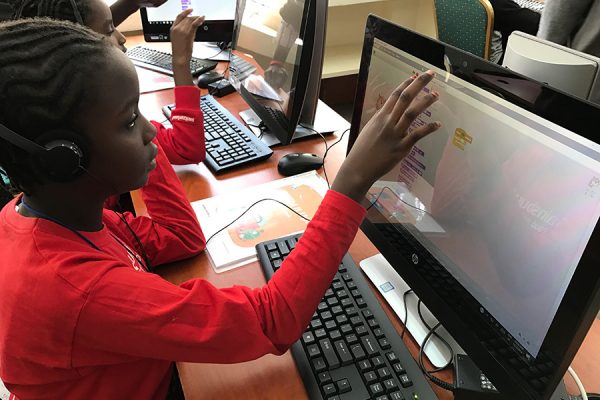 Programming
Students learn a variety of educational programming languages (EPL) for their competence of programming /coding. By learning to code, students are also learning mathematical and computational thinking, strategies for problem solving, systematic reason, project design and how to effectively communicate their ideas.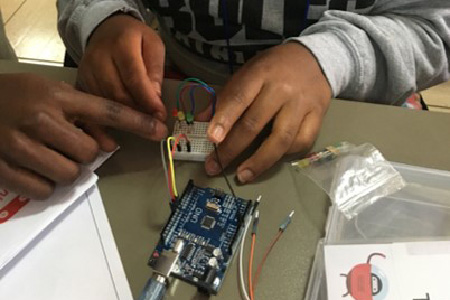 Physical Computing
Students learn to brings programming to life with physical computing. Students code and collaborate to invent and realize their ideas by doing hands-on activities with electronic gadgets such as LittleBits, Ozobots, Arduino, Micro:bit, etc.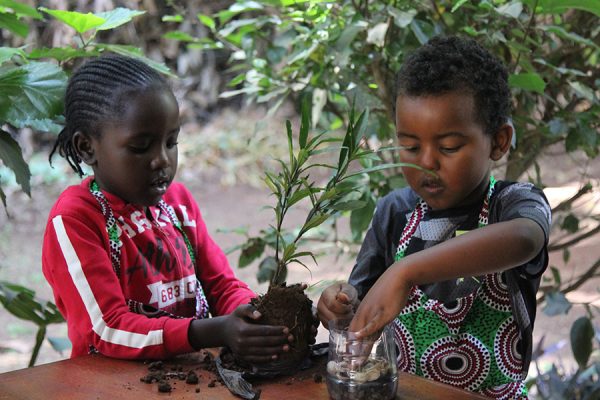 Life Science
Science is everywhere in every sphere of life. By doing hands-on exciting experiments, students connect science to their everyday life and understand the principles of science that occur in their daily lives. It helps students enhance their natural curiosity and motivate them to enjoy science.
" Tinker Education's STEM training has made my son more creative and innovative. It provides education that we may not get from schools and anywhere else.
My 9 year old son, Douglas comes up with different ideas and realizes them and is able to explain what and how he made them. He challenges me. "
Dorcas Nderitu
Powered by Personalized Learning Platform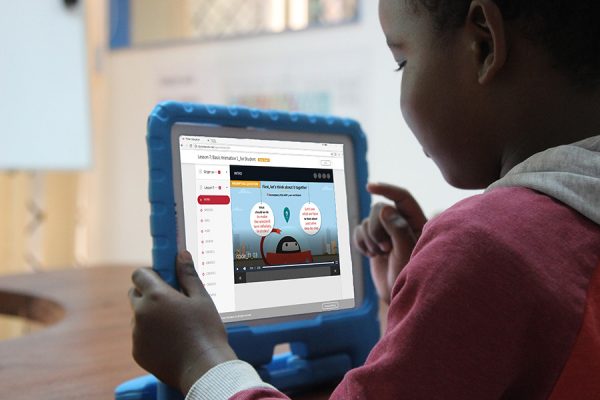 No students are left behind in Tinker Education. This is possible with the support of personalized e-learning platform.
Our lessons are student-centered as the program is delivered through e-learning allowing for students to study at their own pace and learn anywhere.
The powerful e-learning platform of Tinker Education enables no student leave behind from learning.
As we are all aware, a questionnaire is ​a set of printed or written questions with a choice of answers, devised for [...]
IMAGINE the excitement you get when you finally succeed in your creation. Following the Engineering Design Process (EDP) in programming, students [...]
We are bringing STEM education to Westlands area!   At Tinker Education,we strongly believe Science, Technology, Engineering, and Mathematics (STEM) education is [...]
"It has been a journey of growth, with my son being praised for his prowess in computing, at his school. Tinker education has opened my sons' eyes to a new and interesting world."
Diana Olenja, Parent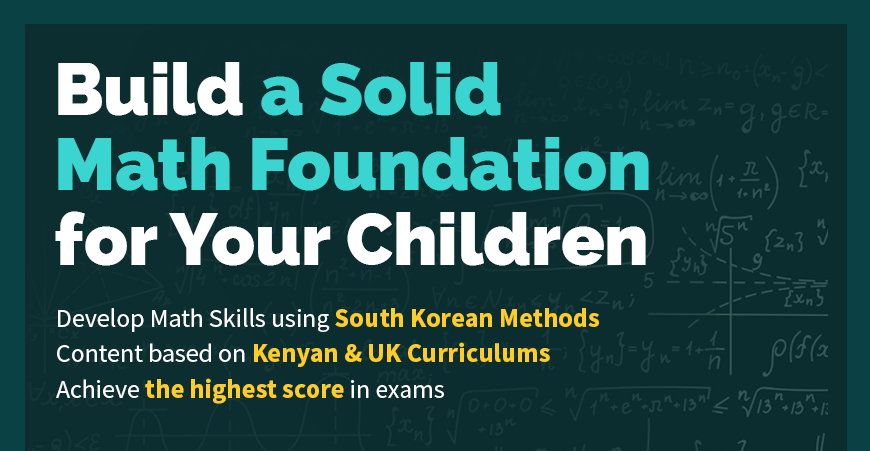 June 12
12:00 AM – 12:00 AM
EDULINK INTERNATIONAL COLLEGE 2F NGONG ROAD – NDEMI ROAD JUNCTION NAIROBI, KENYA
Tinker Education starts its mathematics program (K-Math) for Grades 3 & 4 from June 12, 2018 (Tue)!  Overview The Tinker Math Program is for…
[wp_event_countdown event_id="8562"]
We want to invite you to Tinker Education
Book a Tour to Tinker Education
to know more about how we teach and experience our learning environment.