"Children learn as they play. More importantly, in play, children learn how to learn." – O. Fred Donaldson
Just like O. Fred Donaldson said, playing is important while learning.
7 year old Moraa not only enjoys to play games but also enjoys to create her own games using scratch.
This week, she created a game called Rocket blaster.
How the game works:
It is a game where a rocket ship in outer space shoots lasers to destroy asteroids on the way.
The objective of this game is for the player to destroy as many asteroids as they can. The more asteroids they hit the more points they get.  If the asteroids get in contact with rocket before they are destroyed, it is deemed game over.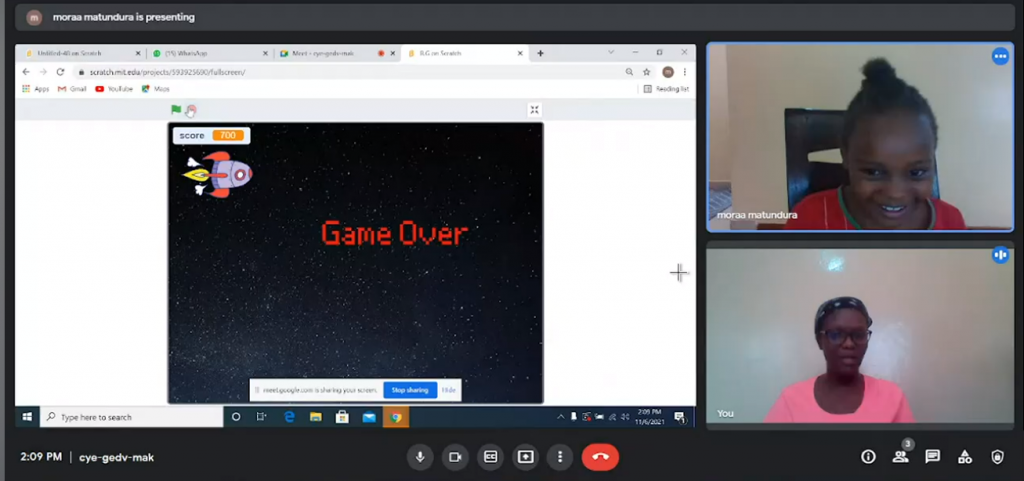 How Moraa created the game:
First to create the game, Moraa had to apply varied range of mathematical formulas. This includes, the variables to define the speed of asteroids, positioning of rocket, and the direction of asteroids and rocket.
Then she applied conditional statements such as "if" laser hits the asteroid it will be destroyed.
Followed by a formula to convert the number of asteroids destroyed into scores.
To make the game more realistic, with the knowledge she acquired from sound blocks, she added sound effects to the game.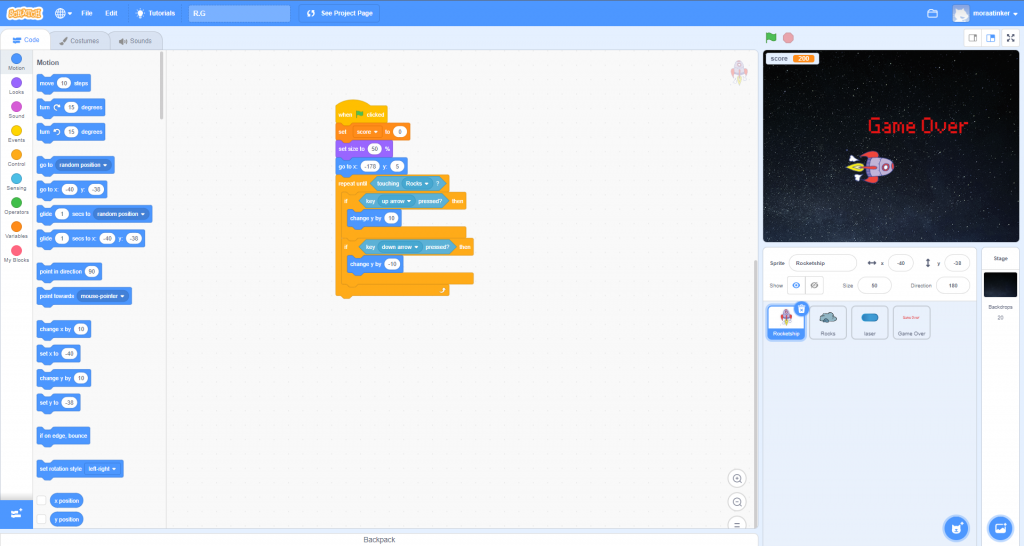 With all the knowledge she acquired through Scratch course she has created a full fledged game all by herself!