Are you a curious person?  Do you like solving problems?  If you do, you probably like STEM!
Well, ten year old Rehema from Nova Pioneer, LOVES Social Studies. Since May 2018, she has been our student at Tinker Education, her curiosity about the world around her has influenced her interest in STEM. She has come to enjoy physical computing as a tool to express her creative ideas.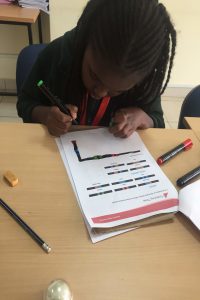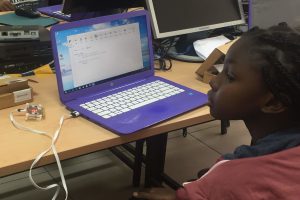 "Rehema is excited to learn new concepts, and persistent in the face of challenges. She takes ownership of her learning and is able to meet the lesson objectives of each class,'' says her Tinker teacher. 
She has become an exceptional student at Tinker; actively participating in class activities and a great team player in group projects. Rehema has strong communication skills and is a good listener. She acutely recognizes her classmates strengths and weaknesses and volunteers to support them accordingly.
Her work is well thought out. Rehema will often draw images as she is planning out her mission. Her ability to visualize the end result helps her to think in different angles when coding online.
Someday, Rehema would like to become a Historian. She seems to be off to an awesome start at Tinker Education. Rehema is a great example of a young person following their passion and curiosity in a way that can benefit others.
See more amazing projects she has done in her previous classes in the pictures below: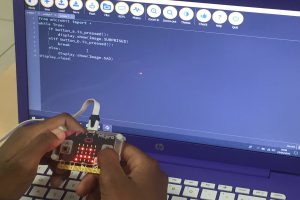 Rehema's project of Brain game created on her Scratch online account.