Maria, Our 10 year old student has been studying at Tinker Education for 6 months now. 
In our Machine Learning class she is learning on how to recognize where the mail has to be sent based on the variables.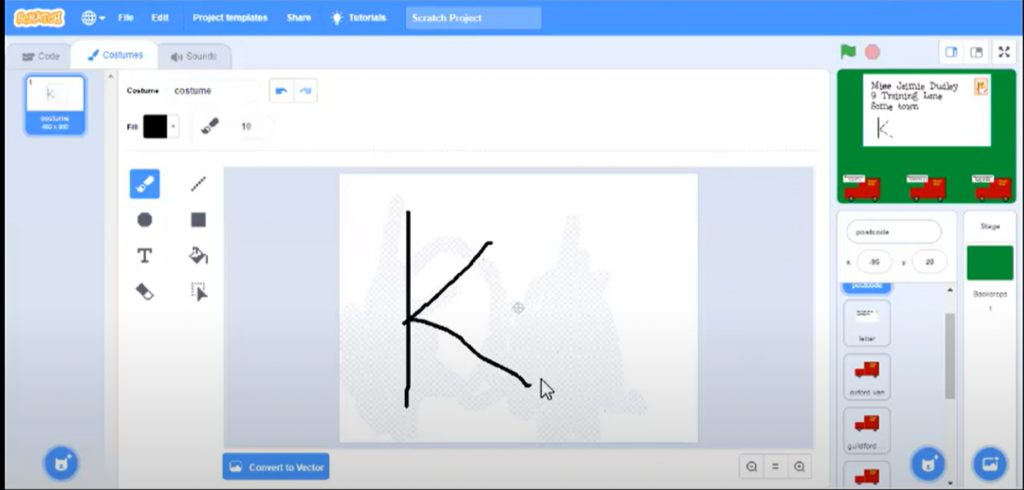 HOW THE PROJECT WORKS
1) The student writes the initial of a town on the postal envelope 
2) The student then press the postal envelope 
3) The envelope then slides to correct postal car
WHAT CODE FUNCTIONALITIES WERE USED AND HOW?
1) Machine Learning blocks – She used the "recognize block" to bring on board the trained model onto the script
2) If condition – To check whether the initials written are of the correct county.
3) Broadcast – To send the message to a character to start an action for sending the envelope
4) Glide block from motion – To make the postal envelope move to the correct postal car.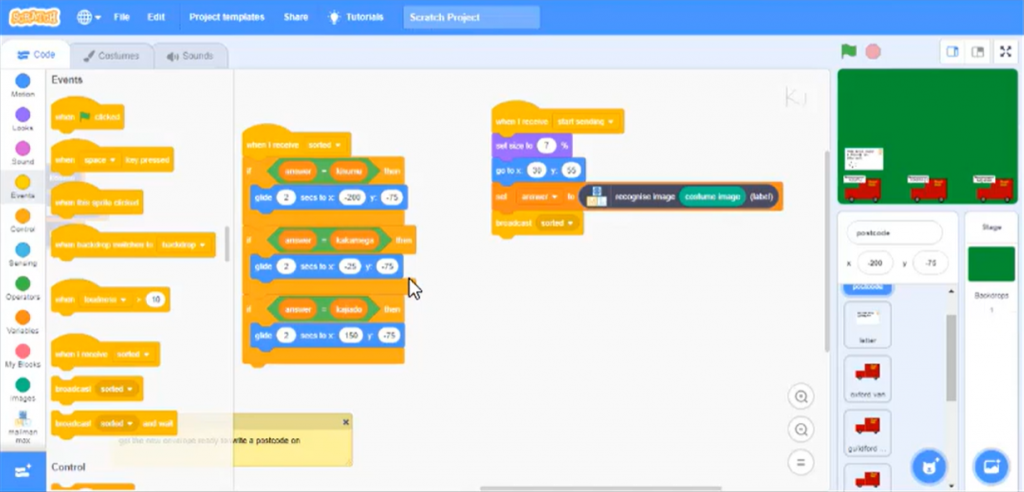 Maria made a postal sorting office in Scratch Machine Learning, which recognises handwritten postcodes on envelopes. She learned how to train the computer to recognize handwritten letters. She also learnt how optical character recognition is used to automate tasks in offices or in schools when marking exams.