(cr. https://www.lifehack.org/articles/technology/10-reasons-why-minecraft-beneficial-for-your-kids.html)
It's the December Holidays!
Tinker Education is pleased to invite kids age 5 – 15 years old to the Computer Science and Minecraft Bootcamp.
In this increasingly digital world, children must become fluent in current technologies. To help children build a strong social ties and improve other cognitive abilities, Tinker Education adds a valuable addition to your children's playtime by teaching them how to MAKE their OWN Minecraft and Scratch Games!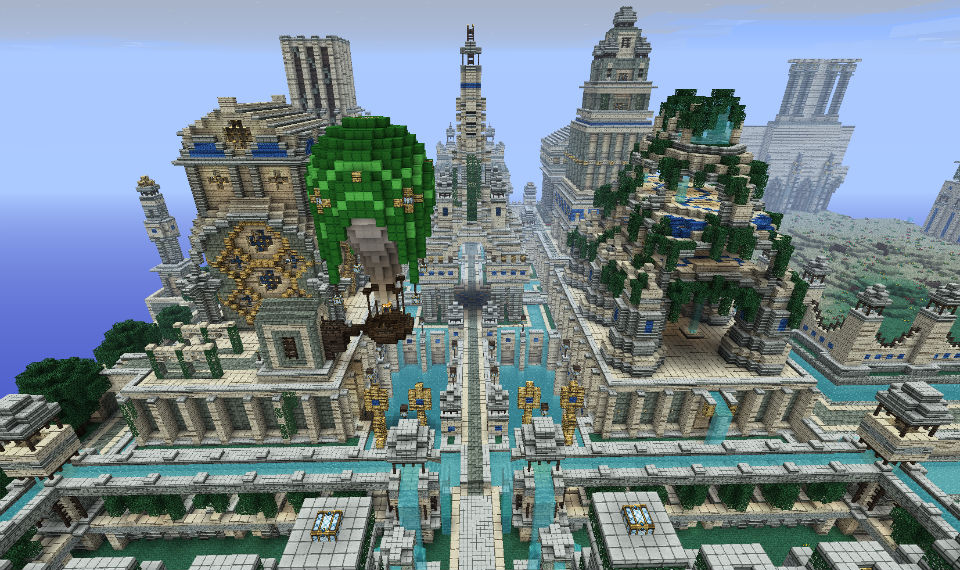 (cr. https://www.lifehack.org/articles/technology/10-reasons-why-minecraft-beneficial-for-your-kids.html)
So, save the date on December 9th to 13th, at 9:00 am to 1:00 pm.
There are no prerequisite requirements to join the Bootcamp.
Join us in spending an awesome week creating memories and games that will last a lifetime while enhancing knowledge of Science, Technology, Engineering and Mathematics.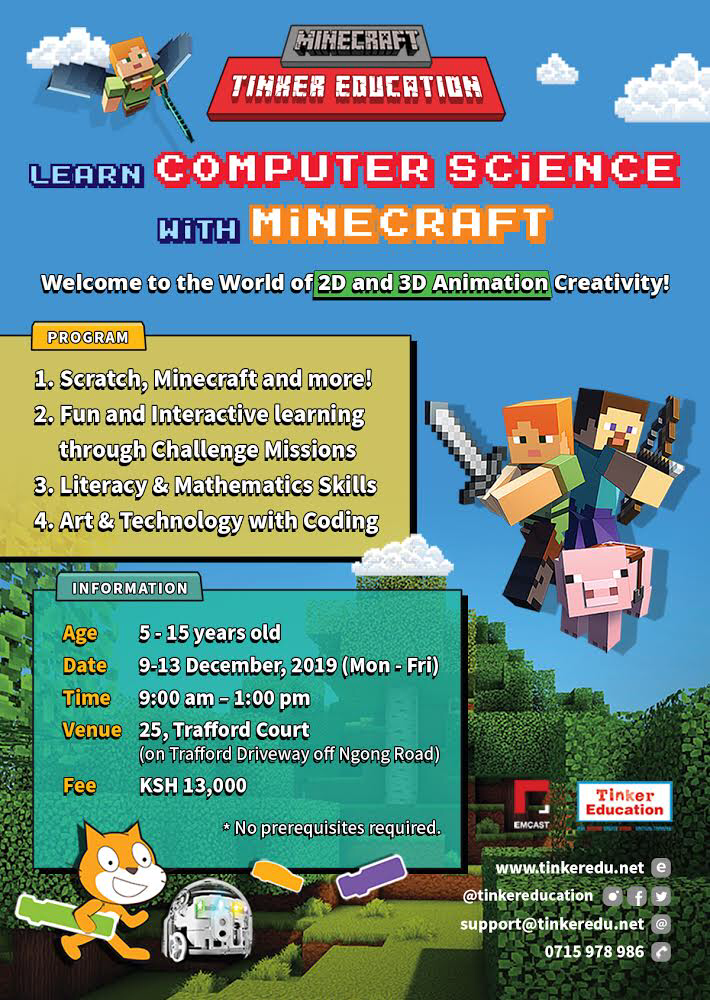 For more information and seat reservations, contact us!
Phone: 0715 978 986
E-mail: support@tinkeredu.net
See you in then!