Proud moment! A great pleasure for Tinker Education to be invited to Switch TV Full Circle with Joyce Omondi to discuss 'Helping Children Embrace Technology through STEM Education'.
This was a great platform to educate parents that technology, when introduced to children at an early age, can have a positive influence on how children think. At Tinker Education, we encourage powerful learning through play and exploration. 
Our STEM Education incorporates computer science in order  to create interactive play as a helpful cognitive tool for kids that promotes creativity, imagination and teamwork. By learning through tinkering with tech, students feel free to make mistakes and improve, collaborate, and change the world!
At Tinker Education, we emphasize the importance of student-centered education. Technology is used as a vital education resource to deliver blended and flipped learning. This combines e-Learning and face-to-face teaching in the classroom that aid them in problem solving and discussion whilst developing 21st century competencies:
Critical thinking

– which is an evaluation of an issue to better make a judgement.

Creativity

– which teaches students to think outside the box.

Collaboration

– which shows students how to work together to achieve a common goal.

Communication

– which allows students to best convey their ideas confidently. 
Check out more of the discussion between Tinker Education and Switch TV in the video below.
You can find the full video in the link below.
https://www.youtube.com/watch?v=8hy1c3cwtr0
As the leading STEM learning center in Nairobi, Kenya, Tinker Education has also been featured on KTN News, in Parents Magazine and in the Daily Nation's Invention corner.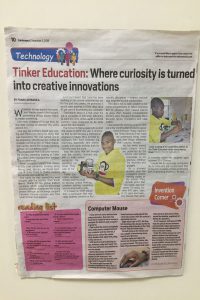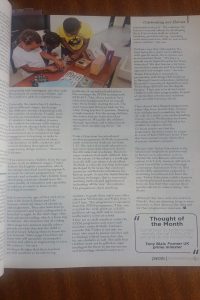 Thank you Switch TV for having us!