Have you heard of automated driving?
Or know how on Facebook before tagging someone on their photos, their names pop up automatically even before you type it! This is an example of how Machine Learning works.
Tinker Education 2020 curriculum introduced Machine Learning course for the most advanced class.

The platform they use is hosted by IBM (International Business Machines Corporation) Watson based Machine Learning for young kids.
With the students comprehension skills in Scratch, they are able to make exciting projects such as making a machine learn how to sort images of cars from a bucket full of cup images.
Here's How!
Students learn how to make a Scratch Project that learns to sort photos. From which they learn to train the machine to sort photos into 2 categories:
1. One pile of photos of cars
2. One pile of photos of cups
They then collect as many photos of cars and cups and start to imagine how they will use them on their project.
Students create their own unique algorithm to distinguish these images from one another.
They plan how to sort the images using the Scratch platform (by making images appear to the front of the stage for recognition, then glide to a different spot on the same stage)
They train the machine to sort out items that look like cars and other items that look like cups. That's not the only thing, they can also add more examples of images to their buckets and alter their scripts to not only look for cars and cups, but also other images.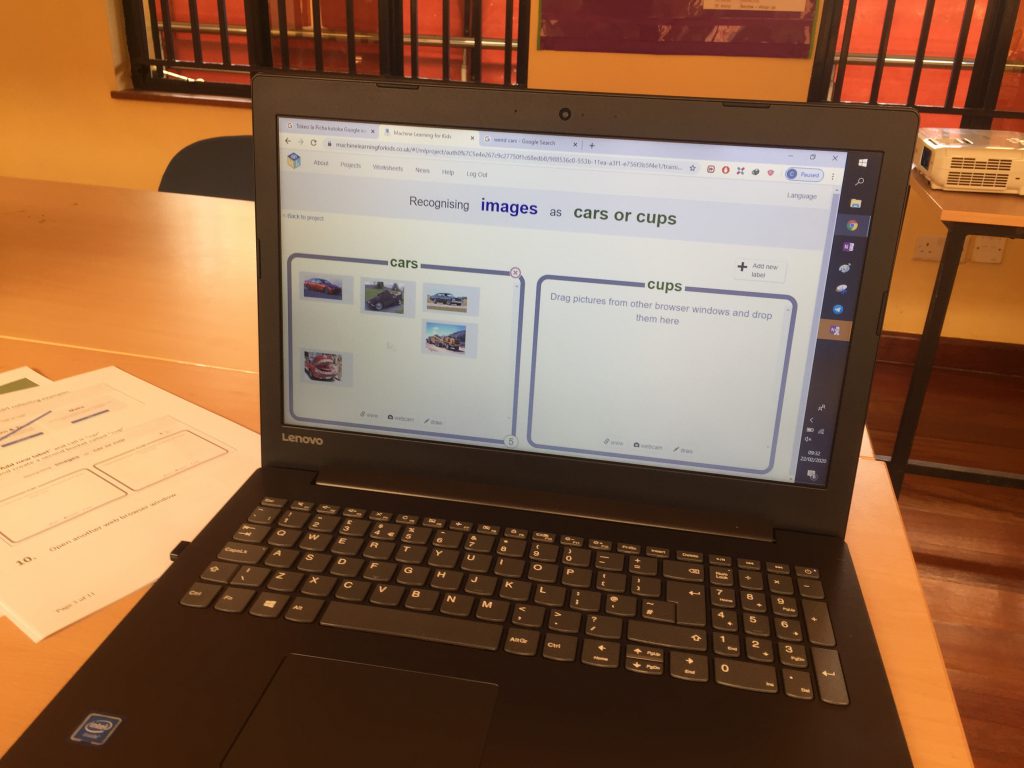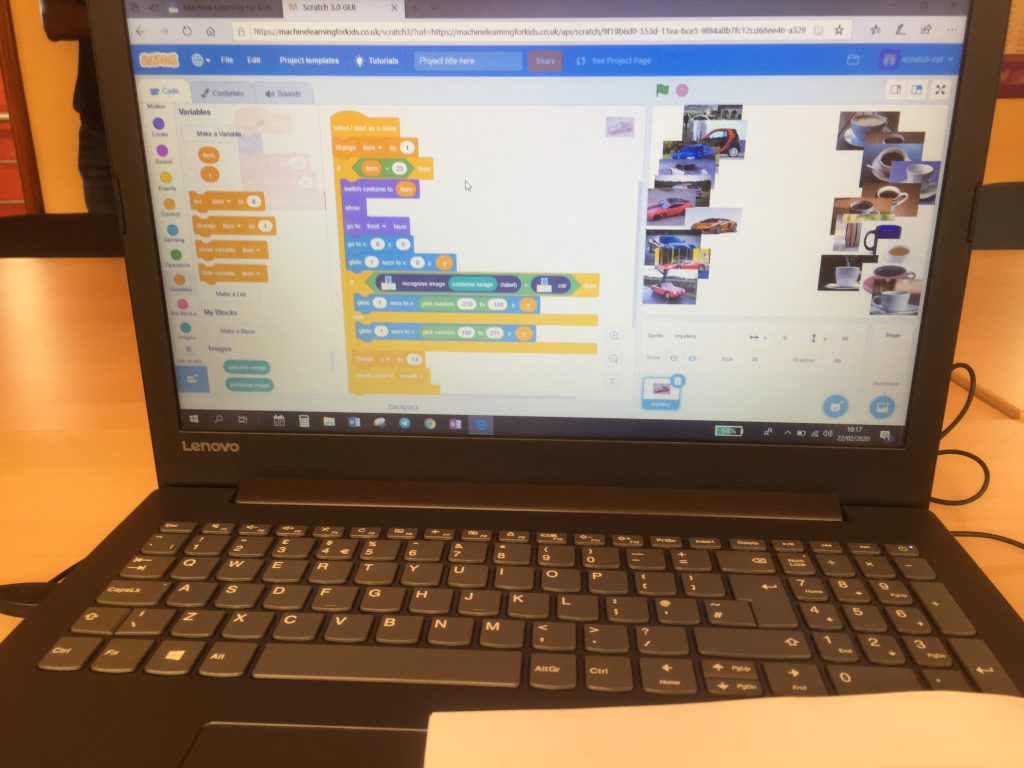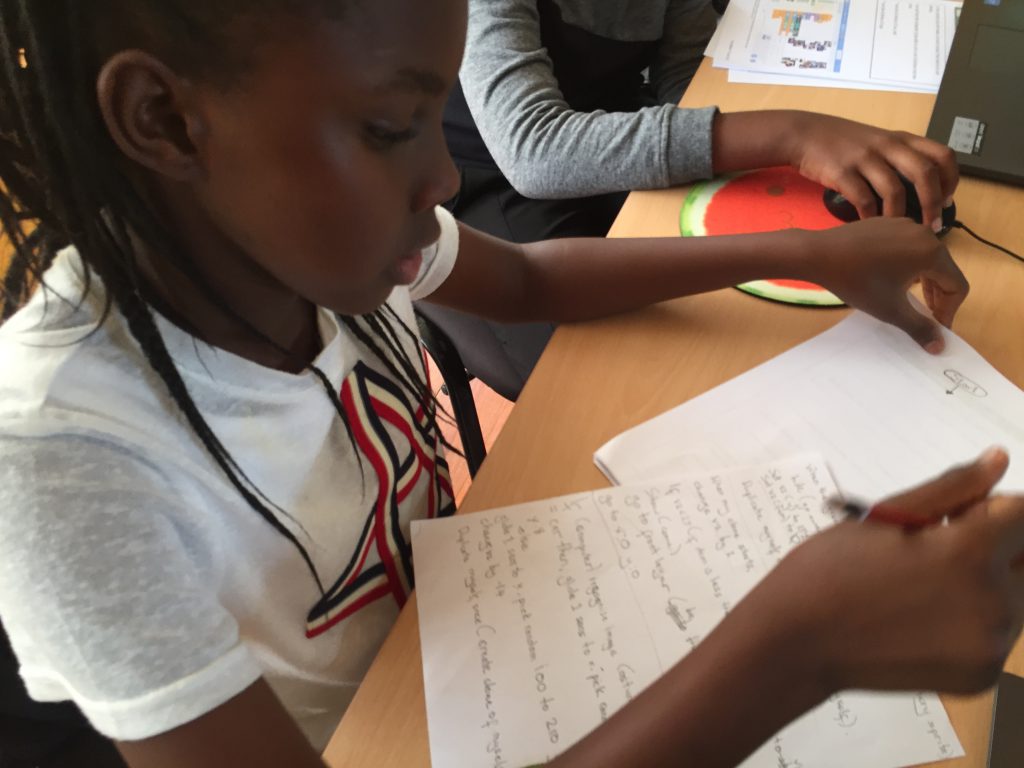 You may wonder why we introduced this complex, yet so fun content for Tinker students. Well, rather than be spectators and users of technology, it is also important that kids are aware of how our world now works. The best way for them to understand the capabilities and implications of machine learning is to be able to build with this technology for themselves.