How often do you water your plants?
Wouldn't it be cool if there was a device that watered plants for you?
Our students at Tinker made a device with Micro:bit that waters plants when they need water.
Micro:bit is a open-source hardware that you can code to make diverse creations.
Students first planned how to make their watering device in their journals.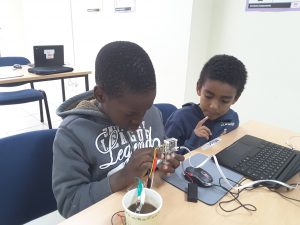 This device measures the soil's moisture, and then waters the plant if the soil has low moisture and is too dry.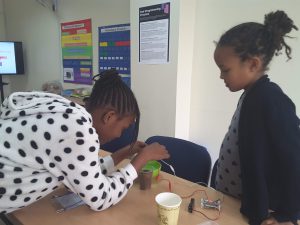 How did students make this device?
They used  Micro:bit, servo motor, crocodile clips, straw, and wooden sticks!
Then by coding Micro:bit, students made a device that measures the soil's moisture and supplies water when the soil is dry.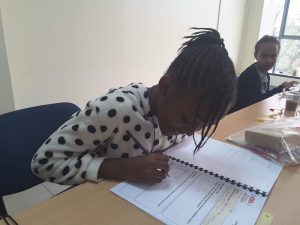 Learning and then applying coding into real life is what we do at Tinker.