Wayne is our 11 year old Python course student. He joined Tinker education less than a month ago. Even in such a short period of time, he was able to create colored boats with much ease.

The Project:
The project is borrowed from a sea context where we have several differently colored boats sailing at different positions in sea at a particular point in time.
How did he do it:
Using the different commands he learnt in python turtle graphics, he was able to combine different shapes to come up with the boats, fill them with different colors and also have a blue background color to symbolize the sea.
Wayne needed to come up with a very well formulated plan on how to complete his mission. He also learnt the importance of prioritization while coming up with algorithms.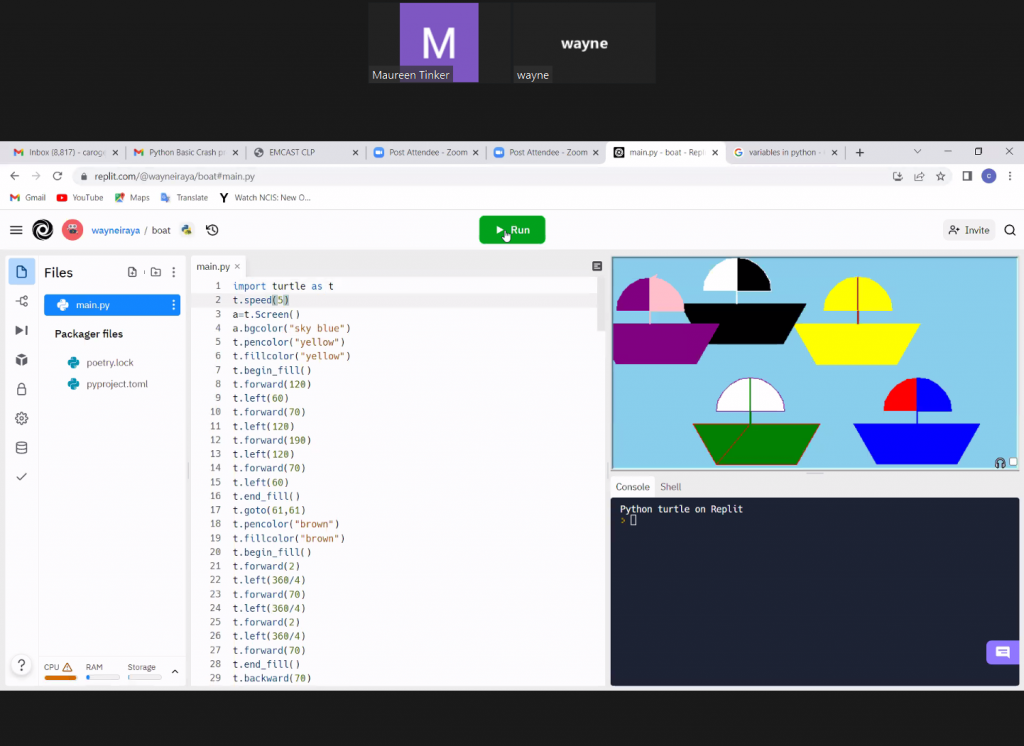 We are happy for his progress. We can't wait to see his future projects!