Colour Coding with a colour sensing robot called Ozobot!
It's not only fun, but it also requires logical reasoning as it uses colour to detect instructions.
Our i:Code 2 students learnt the above basic key concepts using the Ozobot.
First: Ask and Imagine
Students collaborate to give commands to the Ozobot using the Ozocodes as they follow through as the instructions.
This way they will discover how the Ozobot moves at an intersection.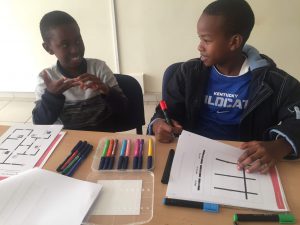 Second: The Plan
Before the physical computing, students plan onto their worksheet first, by following the rules
given by the teacher for playing the Ozo Clause Game.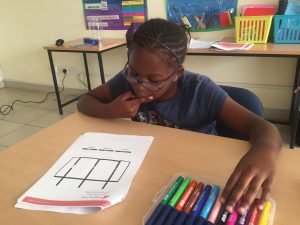 Lastly: Create
Finally! The feeling you get when your script works!
The students enjoyed watching their Ozobot moving from the start point to the finish.
The student has finally finished the processes and is excited to watch his Ozobot move as planned.
Can you create your own script?
If you already have, come and share your project with us! Otherwise, don't be left behind.
Join the fun by clicking the "Apply" button on the top of our website.
Call 0715-978-986 for any inquiries.