Student's Name: Taiwa Kieti
Program: Scratch Basic
Date: 27th October 2022
Scratch basic program is a virtual programming language that enables students to create games, beautiful artworks, animation and interactive stories using 'building block'. Here is Taiwa using the different coding blocks codes to create a mission.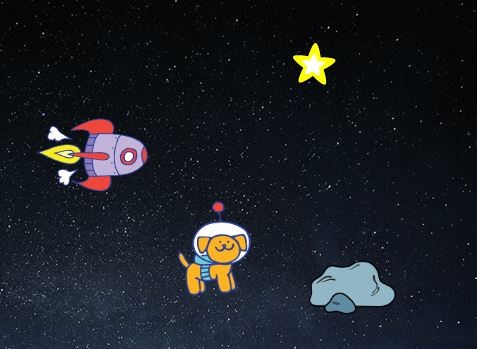 We encourage our students to use their imagination and try to create different missions. In this class, Taiwa, wanted to design a project where a puppy float in space.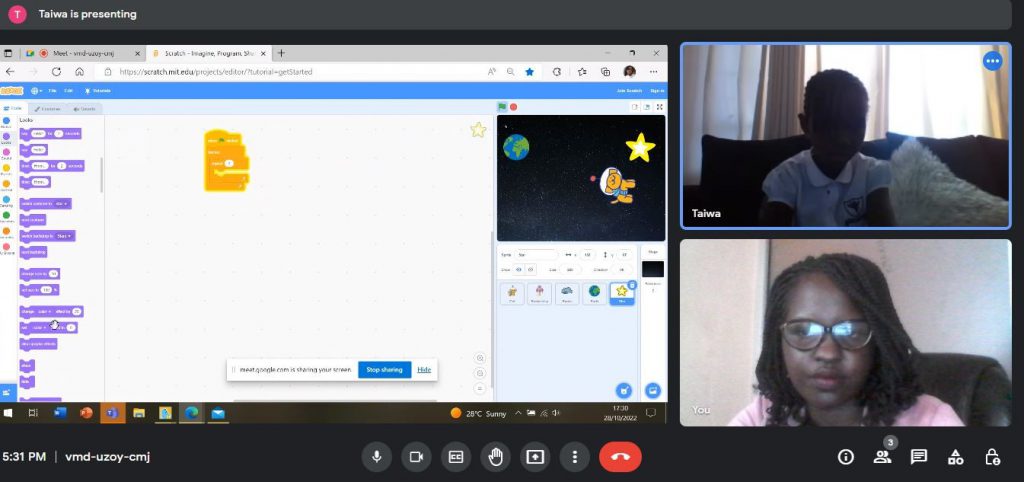 She brought her imagination to life by adding sprites and backdrops she had pictured. By the end of the class she was able to use different blocks of code to execute commands.